---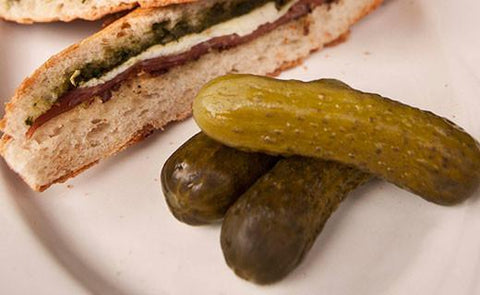 garlic dill

Tangy and full of flavor, these garlic dill pickles are crunchy, flavorful and bright. Use the leftover brine to marinate tofu, chicken, in potato salad or re-pickling more vegetables.

Spicy Dill

Packing a punch these spicy spears bring the heat and make a signature sandwich! This is the original spicy recipe passed down from great grandma Lala. We don't mess around with the heat so get ready for a flavorful and spicy snack.

Sweet & Spicy

Sweet and Spicy, Spicy and Sweet - We've taken the best of both worlds and came up with the perfect pickle. Pair these up with crackers, cheese or our olive tapenade!
---
don't need a whole case?
Our products are found at premium grocery and food stores throughout the country, internationally, as well as on online retailers.
Complete your McClure's experience!
Grocer Request Form